ENRICH Research Summaries 
Below are summaries that have been created for each ENRICH publication. 
Understanding Weight Changes in Pregnancy and Postpartum
Promoting Healthy Pregnancy Weight Gain to all Pregnant Women
Working with Community-Based Organizations
Working with a First Nations Community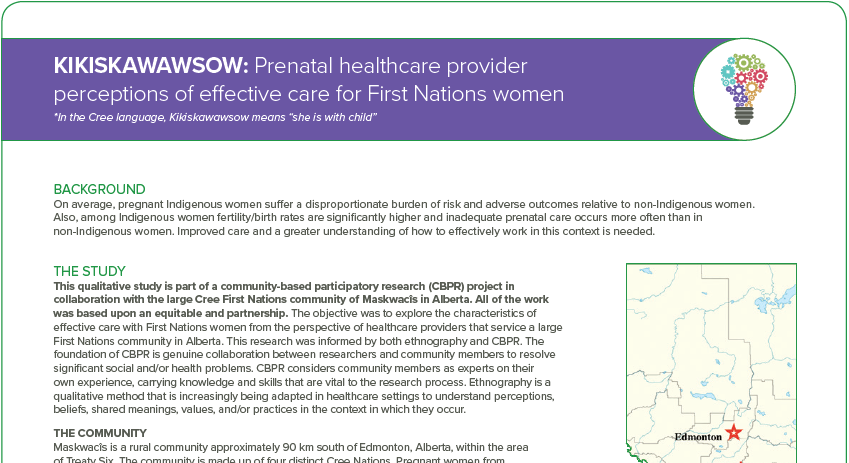 Oster, R. T., Bruno, G., Montour, M., Roasting, M., Lightning, R., Rain, P., . Bell, R. C. (2016). Kikiskawâwasow - prenatal healthcare provider perceptions of effective care for first nations women: An ethnographic community-based participatory research study. BMC Pregnancy and Childbirth, 16(1), 216. doi:10.1186/s12884-016-1013-x

Oster, R. T., Bruno, G., Mayan, M.J., Toth, E. L. Bell, R. C., and the ENRICH First Nations Community Advisory Committee. (2018). Peyakohewamak- Needs of Involved Nehiyaw (Cree) Fathers Supporting Their Partners During Pregnancy: Findings From the ENRICH Study. Qualitative Health Research, 28(14), 2208-2219.